Thought i better put a thread up all tho some may have seen it on other forums. Brought it in July with the plan to use it just as a weekend car as i already had the Evo and RS2000 as trackday cars but im planning on going into low level motorsport maybe next year (most likely MSV Trackday trophy) So due to the power out put of the Evo i cant use that and ive given up on the Escort for that plan because i just cant find any uprated parts such as adjustable arms etc etc i didnt feel it could be competitive (not that i really feel id be a top runner anyway) So anyway i desired that i would use the MG :roll:
So here she is as first brought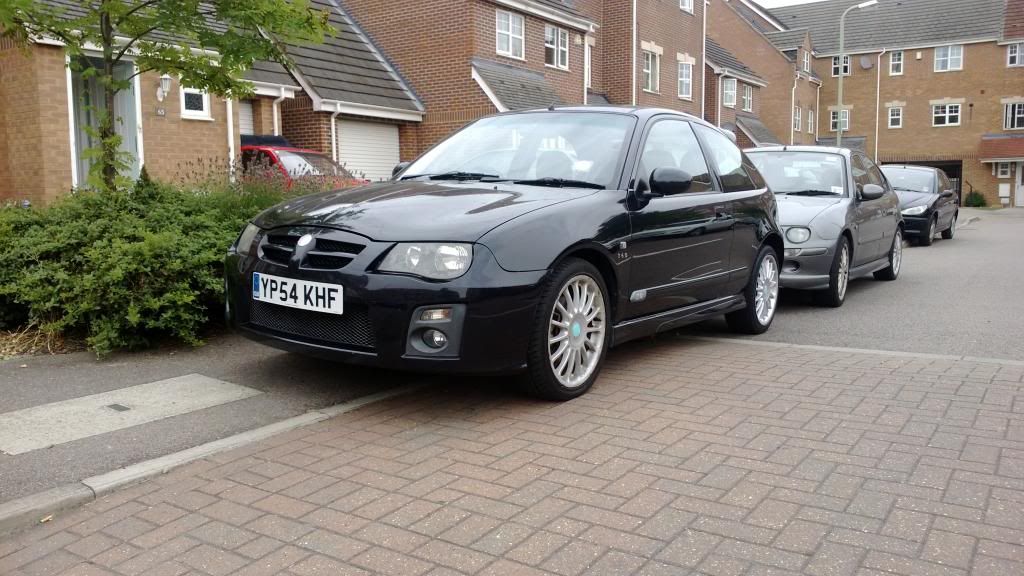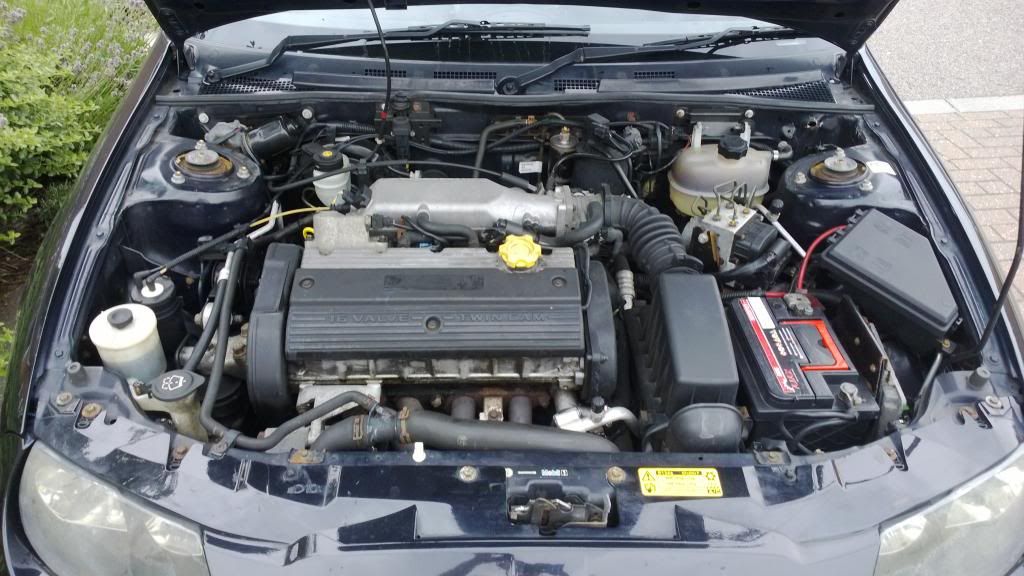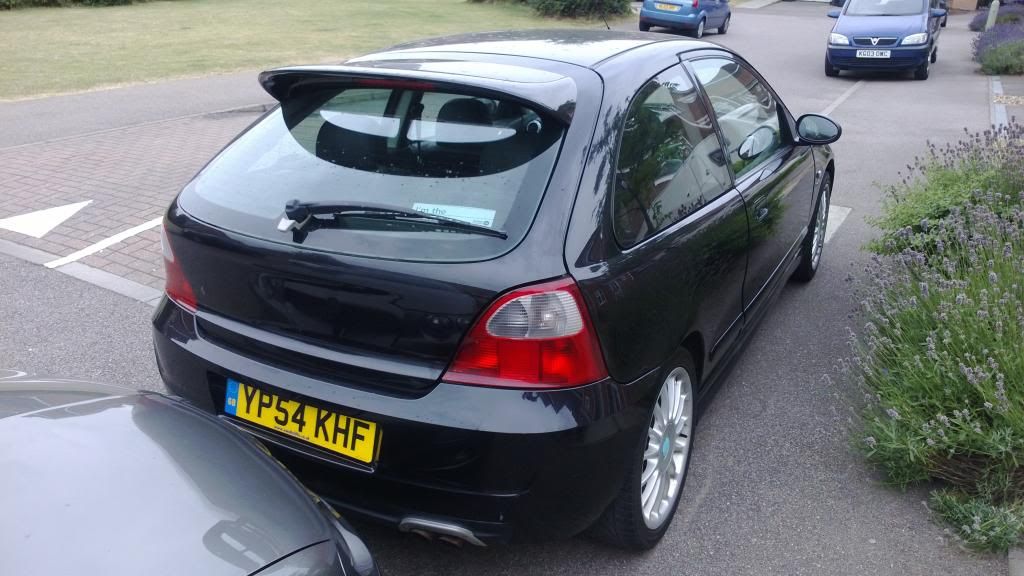 First mod done was to put on a set of AVO lowering springs as i hadnt had my lasted brain wave at that point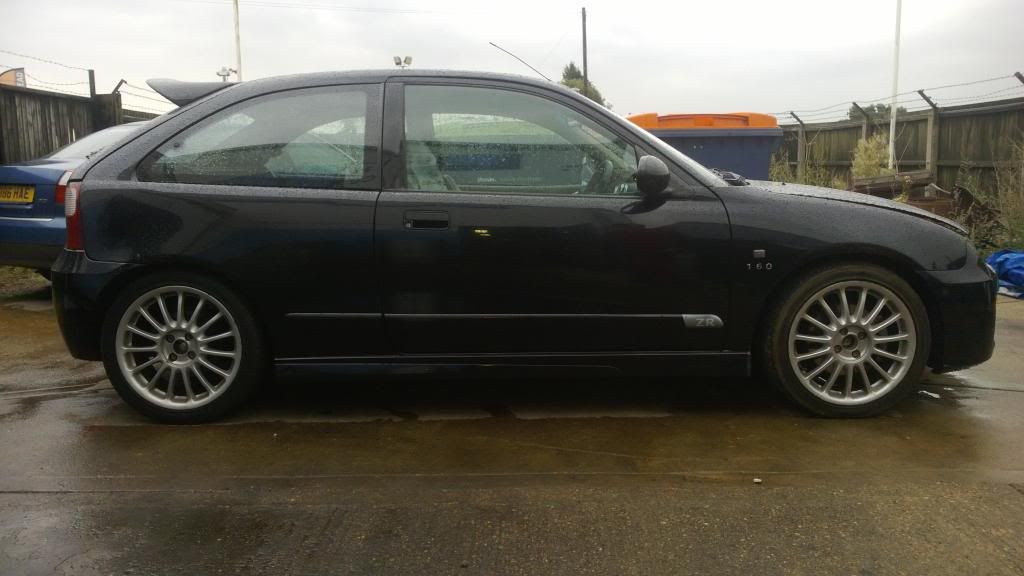 One thing i noticed about it was the rear end was a bit lose at high speed corners so fitted a set of B&G's rear camber plates which sorted that out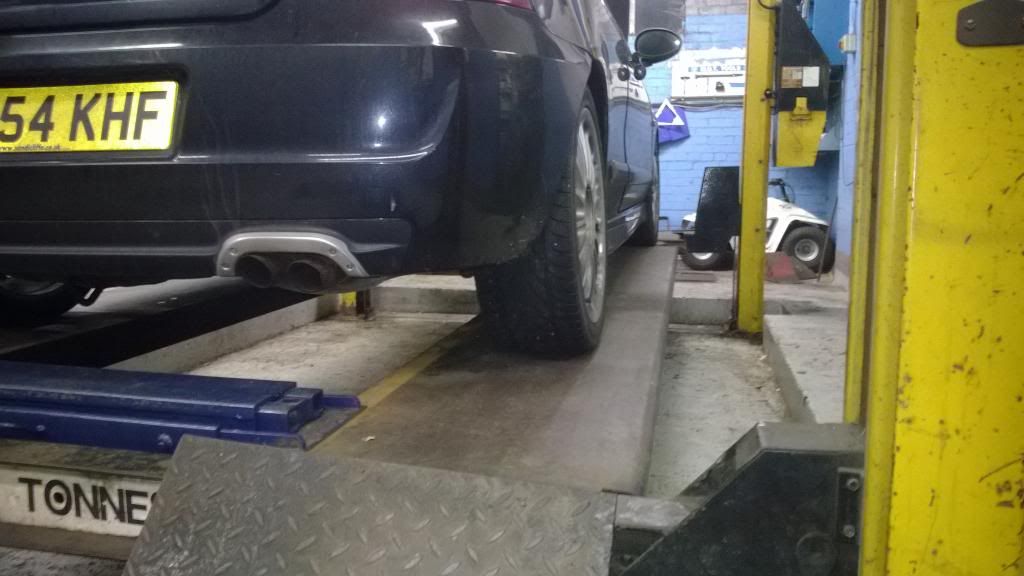 So everything was going great until November when i thought i would do a trackday and as the MG was in a fit state and not in bits id just take that, had a great day with it couldnt believe how well it handled was far better than the RS2000 was even tho that has set-up AVO coilovers etc was just a shame the engine didnt have the performance of the good old Ford.
Full service was done with motorsport fluids and a pair of Avon ZZ5's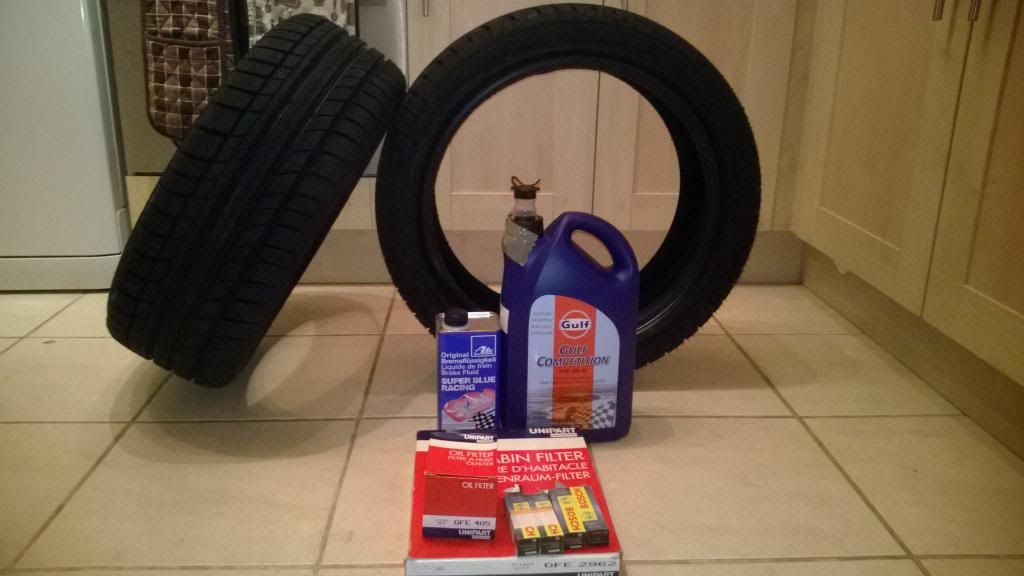 Mtec discs with EBC Yellow stuff pads went on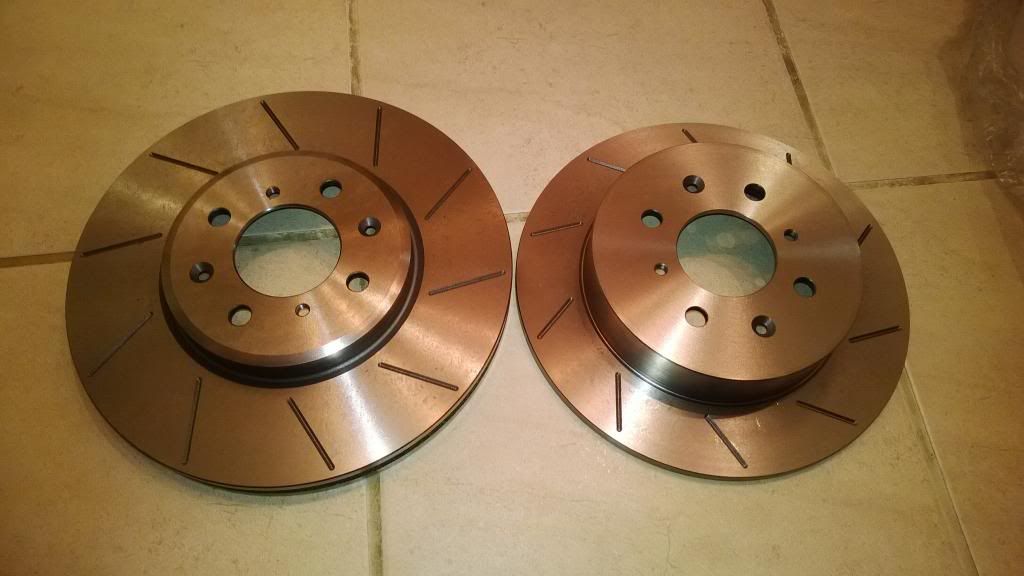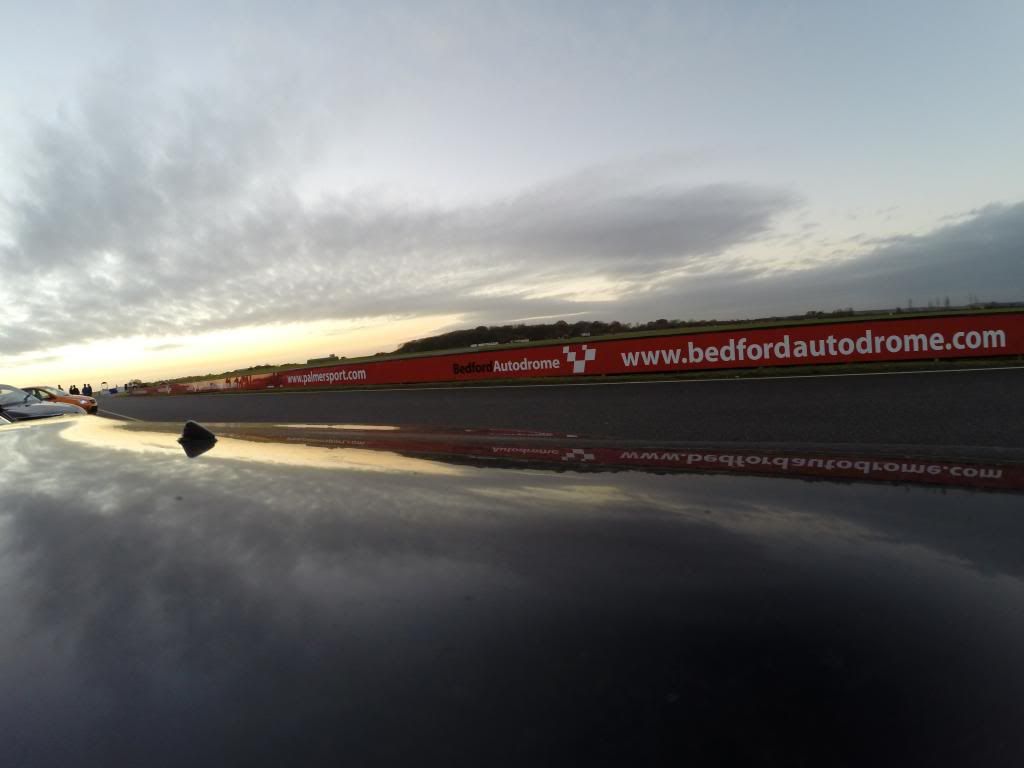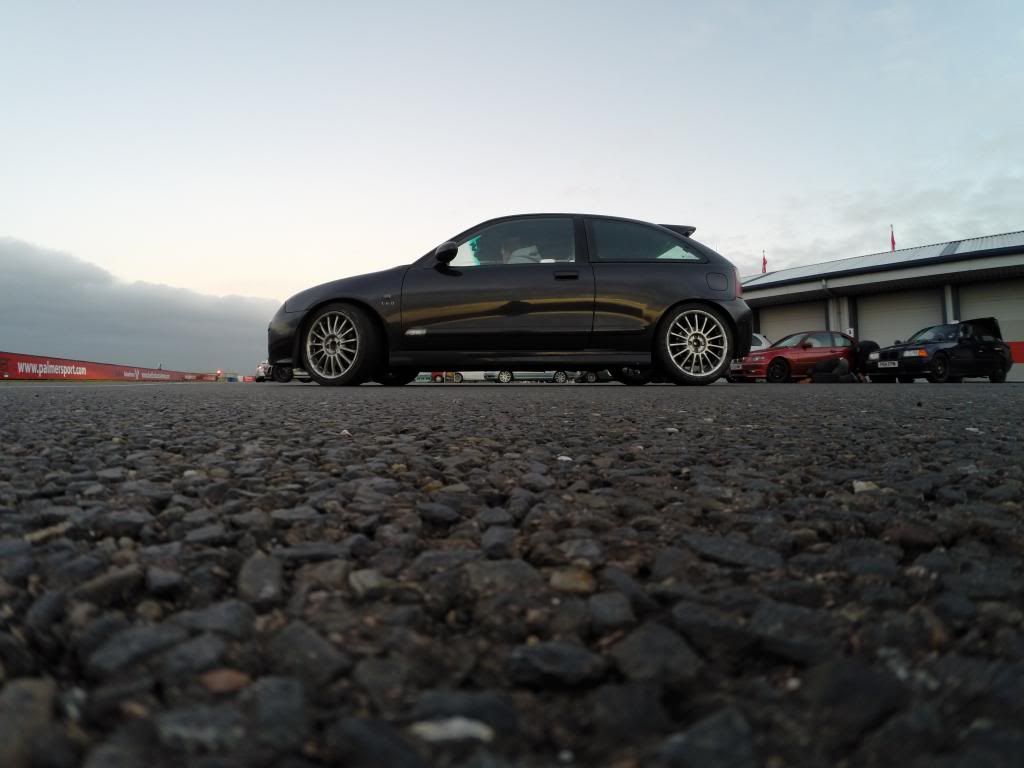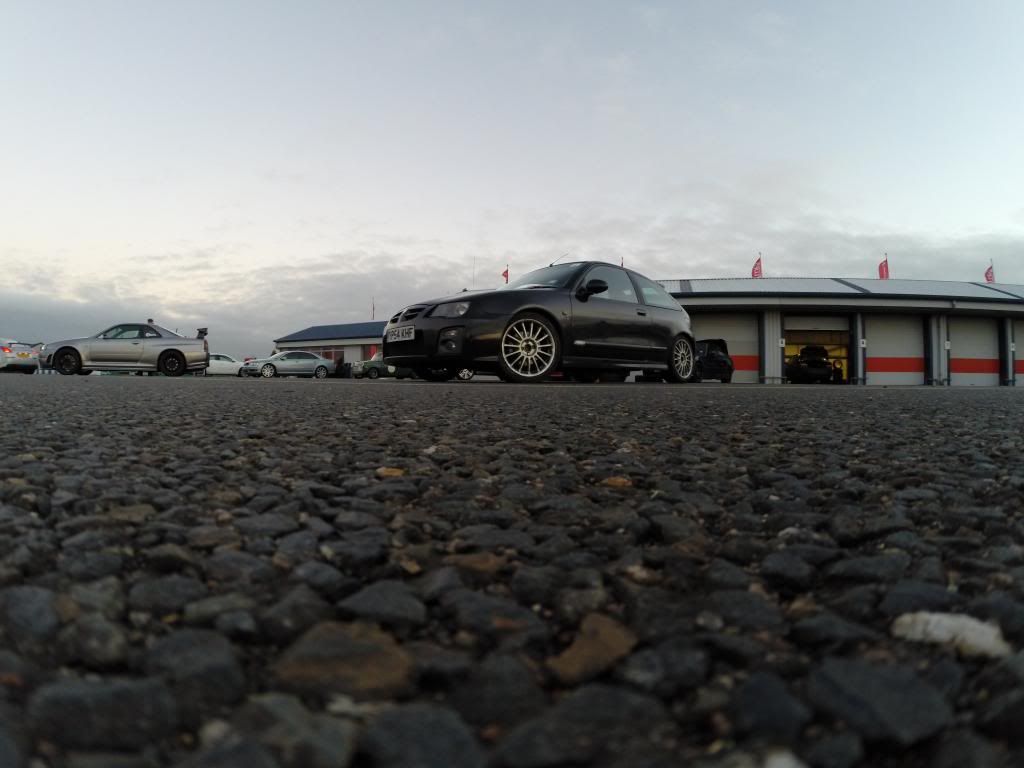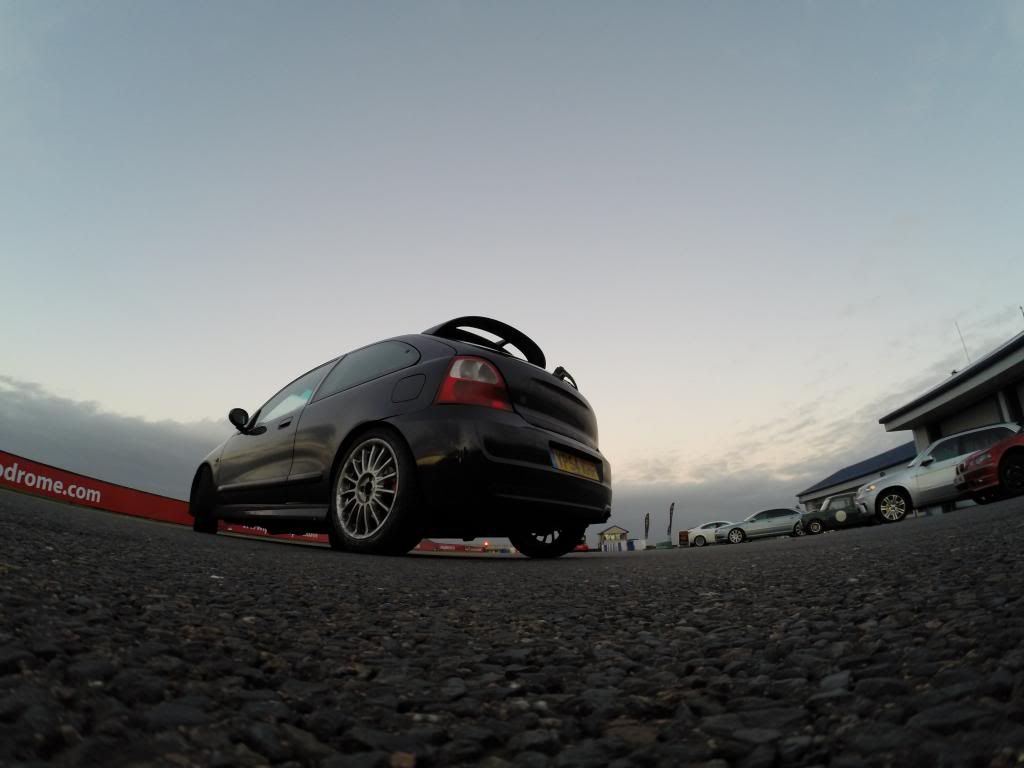 Everything went great on trackday all tho the Yellow Stuffs were only good for 3-4 fast laps until they needed a cool off but the Mtec disc's were spot on
1.5 flying laps before the pads overheated but they were fine again after having a cool off of so backed off down the main straight
http://www.youtube.com/watch?v=ZmK0CikBgT0
Picked up a set of wheels and track tyres cheap over xmas to keep me going for now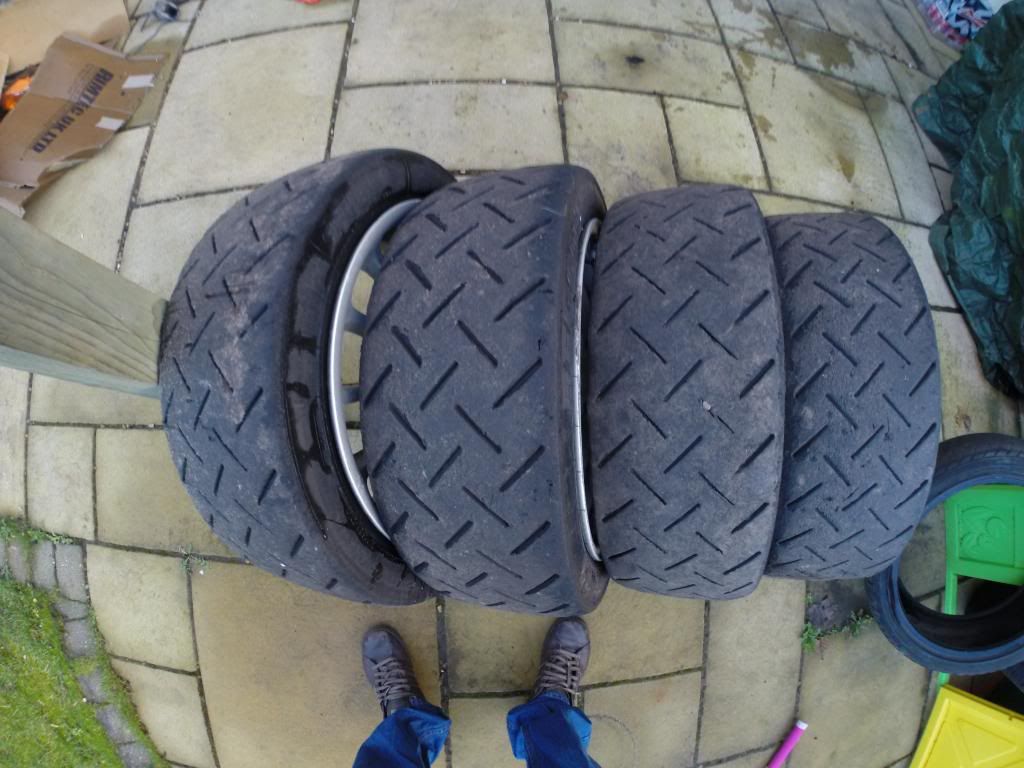 Next job was to rob the calipers off the Escort and gets new disc's, bells and brackets made to suit them (thanks to Reyland motorsport for that, now running 330x28mm discs)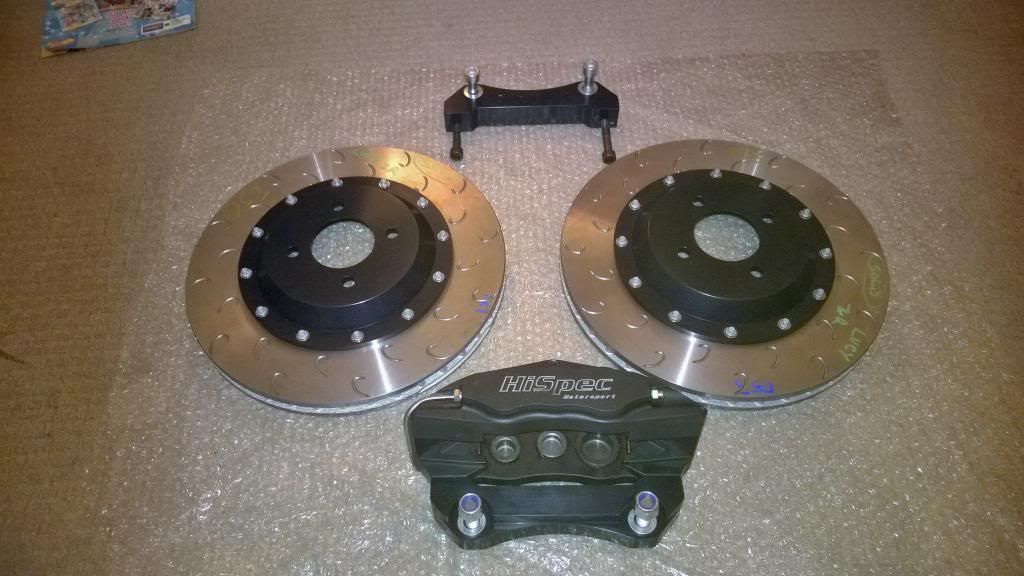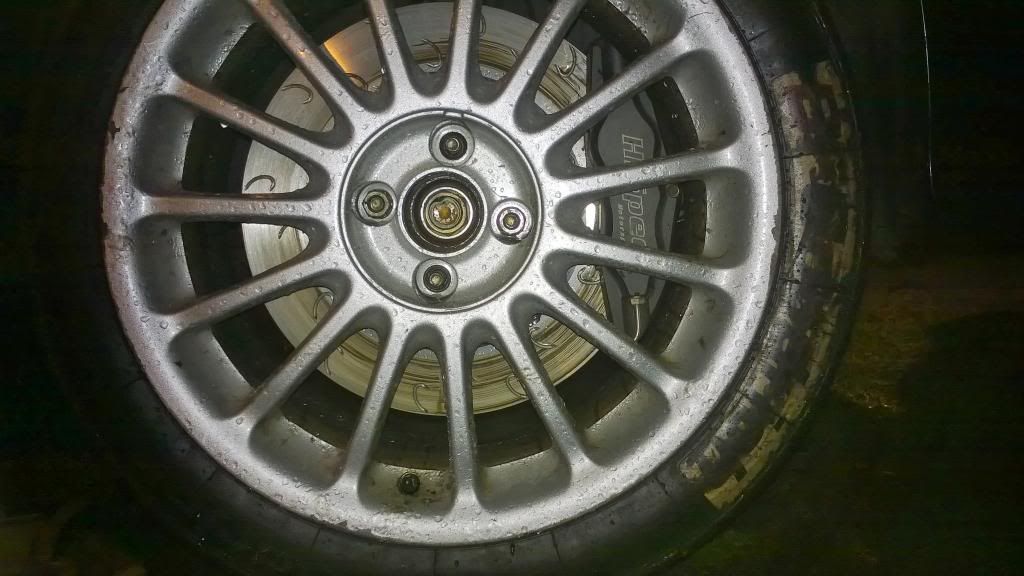 That brings me to this weekend where i got the aux gauges wired and fitted....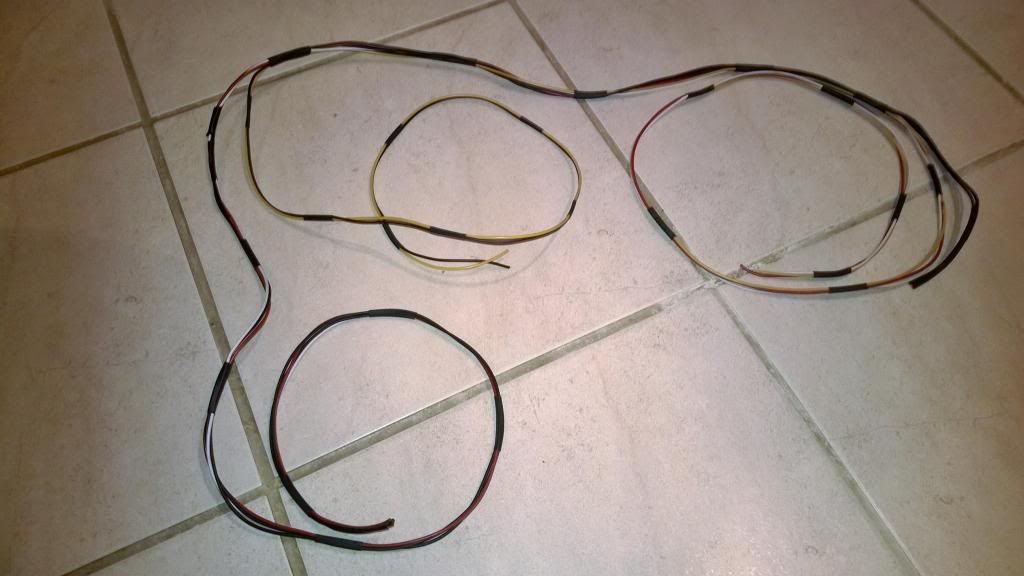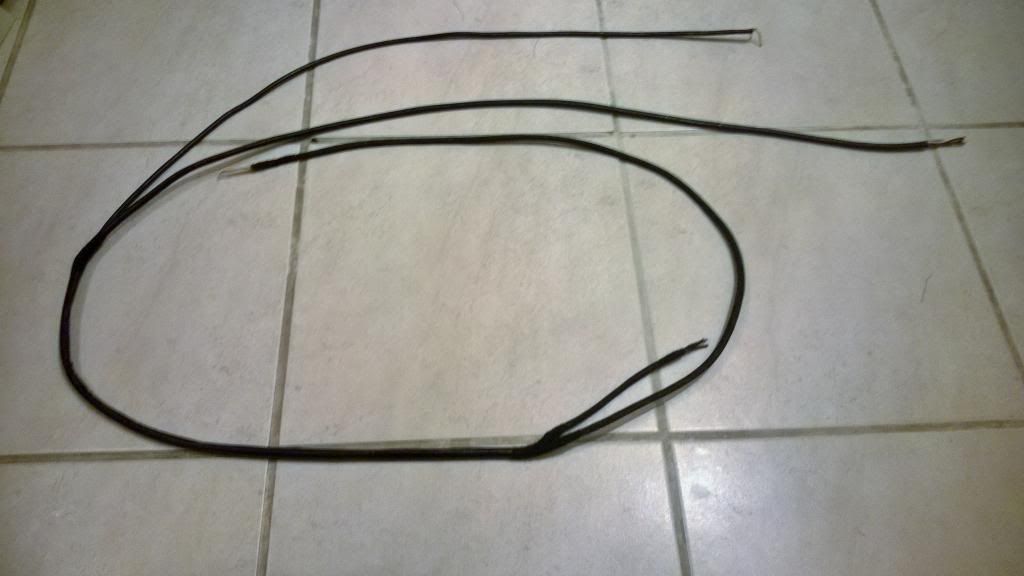 braided cable protection for inside
heat/fluid prove for engine bay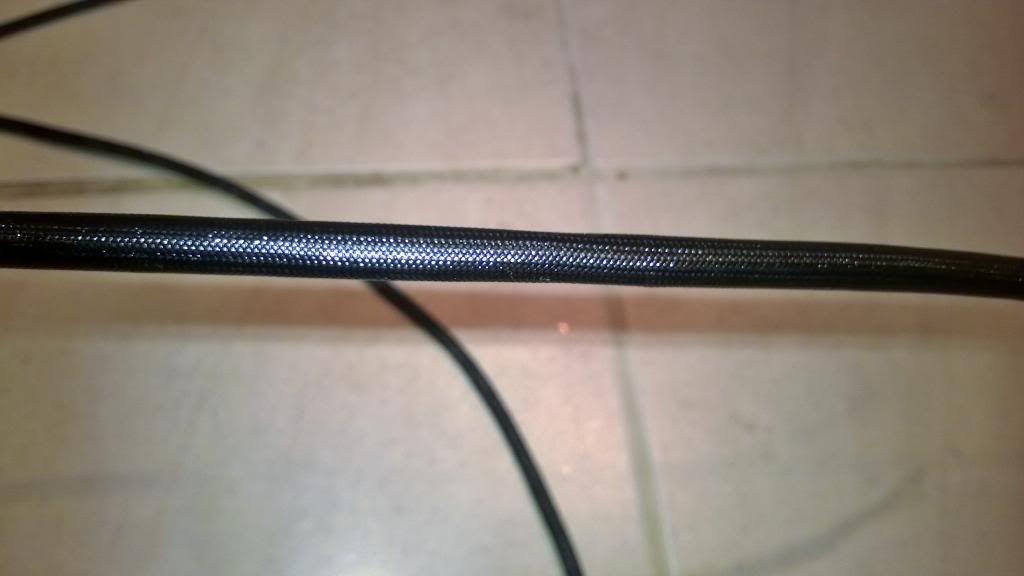 sensor wires added into the MG ISO muti-plug
wiring the gauges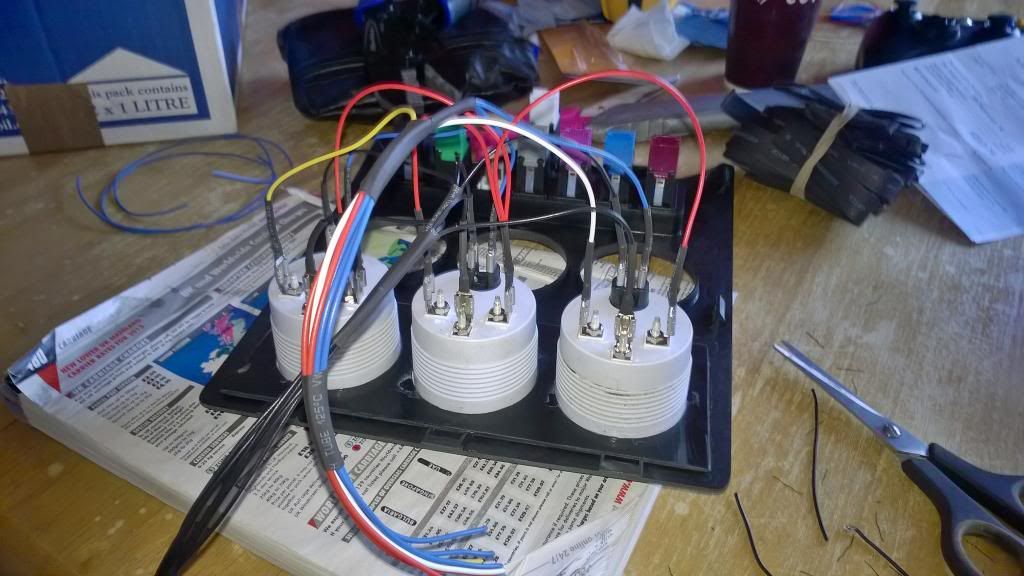 gauge wiring put into a female ISO plug so easy to remove if needed
Rspec sandwich plate fitted for oil pressure/temp sensors and fitted with water proof muti-plugs incase needs to be removed for any reason
All gauges finally fitted and tested thank god
And thats all for now folks hoping to do another trackday this Saturday if weather holes out :lol:
Well trackday went great just trying to get videos edited for uploads. With the track tyre's and new brakes was 3 seconds a lap quicker so couldnt be happier was nice to be over taking the other "normal" cars though the day :bull_head: what made the day was went a guy came upto me to ask about spec of car as he couldnt believe how well it was going round the track.... And he was a instructor there
not bad of a standard ZR with 120k on the clock
Only one problem which was oil temp's going to 120 degrees which limited play
cooler needed
https://www.youtube.com/watch?v=pUpHGsBr3G0