Discussion Starter
·
#1
·
The 1.8 K-Series I recently bought off another MG enthusiast was removed from his father's Rover 75. It still had the Dual Mass Flywheel
( DMF ) fitted which I wanted to remove today.
So, I needed to use a different method to remove it as the properties of the DMF mean you have to use a method to 'lock it' when undoing the various securing bolts which are always tight from the factory. My 24 Volt Cordless Impact Driver coped admirably with the six 10 mm Bolts securing the clutch cover and plate. That was removed in seconds. However the six 13mm Bolts which secure the DMF needed a different approach as it was not possible to lock the DMF as you can with a conventional Flywheel.
My 24 volt cordless Impact drivers simply could not cope with those very tight 13mm bolts. After a few false starts which saw the DMF doing its mass movement thing, this set up worked and I soon had all six of those very tight bolts removed :~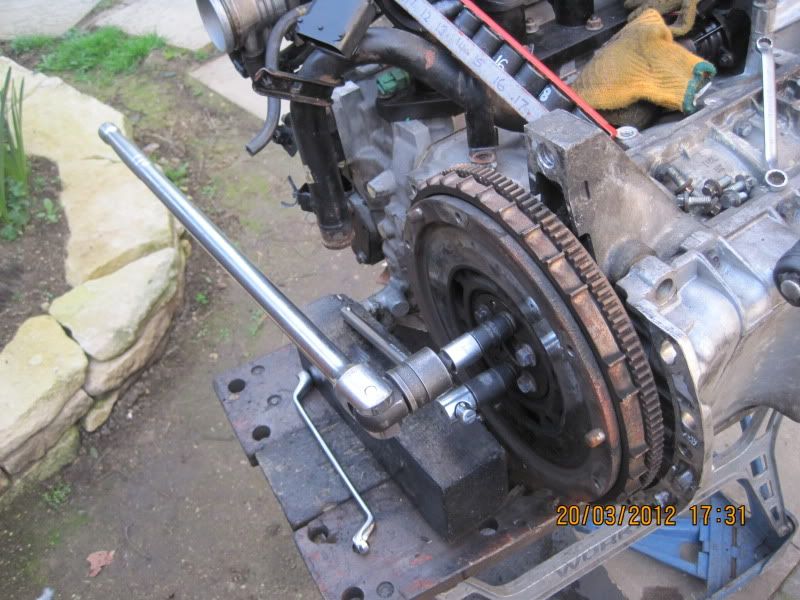 Using this set up still required some muscle effort to undo the tight bolts. There was no evidence of thread lock, just fine threads done up tightly.
Each bolt needed some effort even when using my extra heavy duty 3/4" Breaker Bar before the bolt started to undo.
The stout block of wood came in handy :~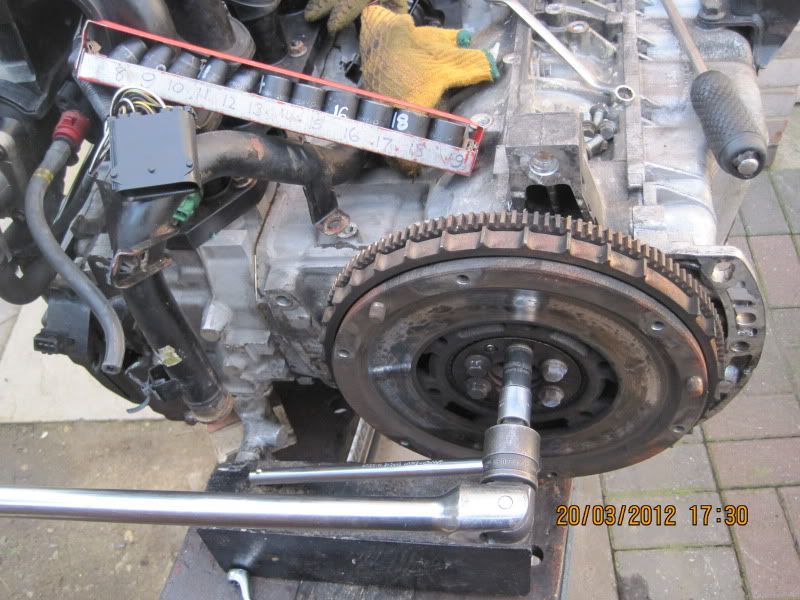 Clutch assembly and DMF removed :~
View of assembly from Clutch Cover side :~
Close up of the Flywheel location on the rear of the K-Series Crankshaft :~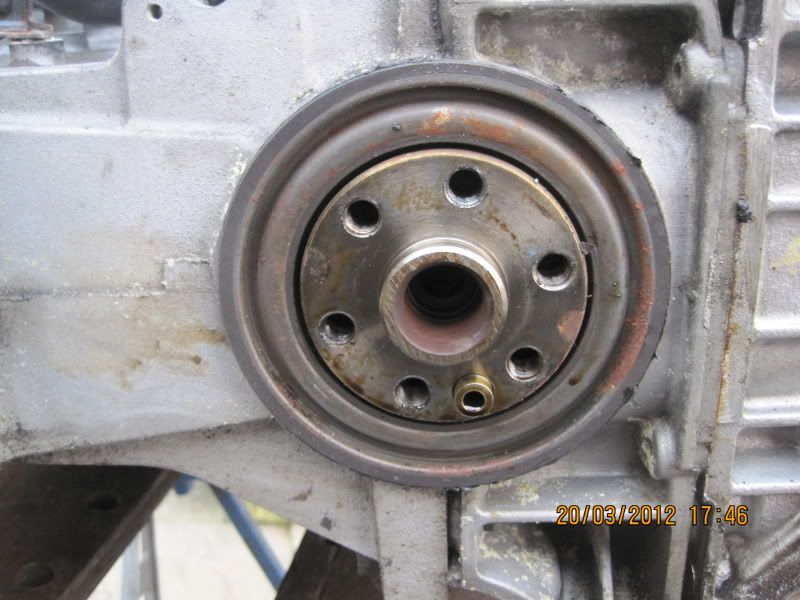 From memory, it looks identical to other K-Series Flywheel locations. Hope so. If it is not...
... this engine will not be suitable for my needs and will be up for sale.
These DMFs are quite expensive and as this one appears in very good shape, I'll put it on ebay if nobody here wants it. No reasonable offer refused.