Discussion Starter
·
#1
·
The 1.8 R45 Connoisseur I bought a year ago had good brakes, but the discs were rusty although the wear lip was not very marked. So, I ordered a set of replacement ventilated front discs and pads off good old ebay which arrived next day for about £30 delivered. Trouble was, they sent a set labelled for the Honda Integra...
:~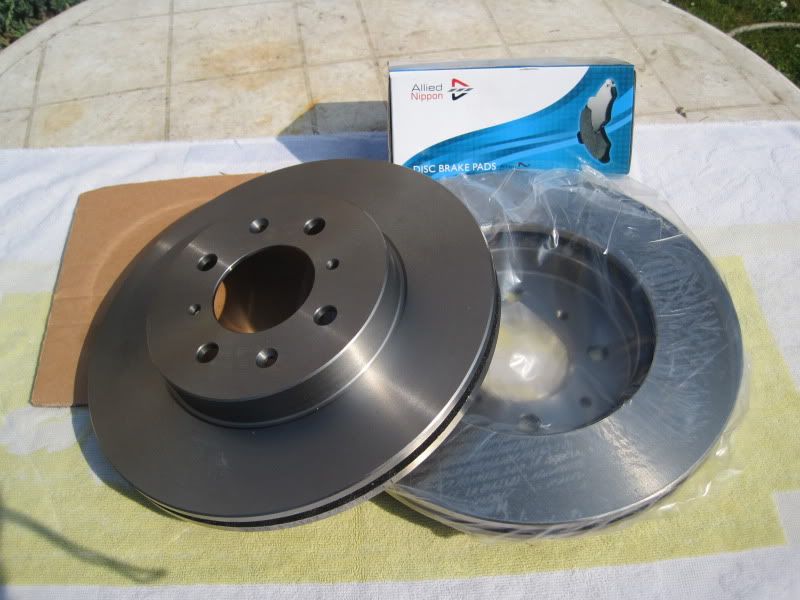 Then I have a brainwave. I'll fit these new discs and pads to my MG ZS 120 which has good brakes with discs in good condition but with 48,000 miles showing a lip was starting to show on its front discs. So, I'll fit the new discs to the ZS and clean up the ZS's discs and pads and fit those to the R45.. Sorted ..
So the ZS had new front discs and pads :~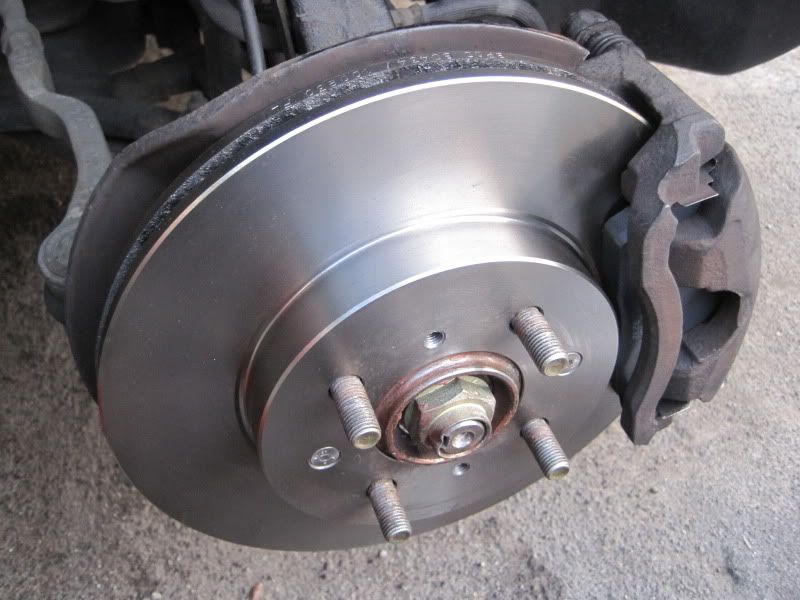 Then cleaned up the ZS's discs to remove the slight lip in the following way. By putting the car into first with the engine running ~ obviously be VERY careful and ensure the car is secure on safe Axle Stands ~ and with the old disc bolted to the hub as shown in the picture, careful use of the Angle Grinder with a 'flappy' wheel had the lip cleanly removed. :~
Look at the condition of the R45's original front discs. Very rusty from lack of use rather than badly worn. Anyway, they went for scrap.
A cleaned up Disc ready to replace the rusty one on the R45 :~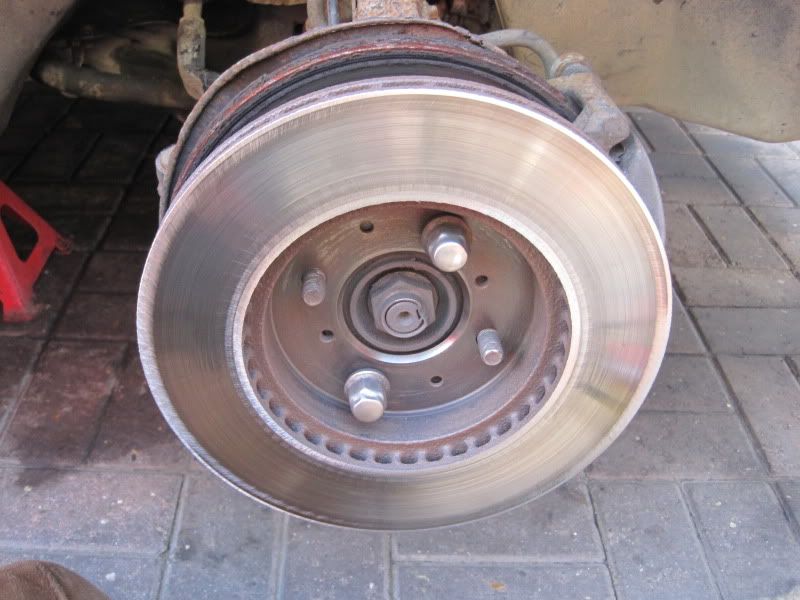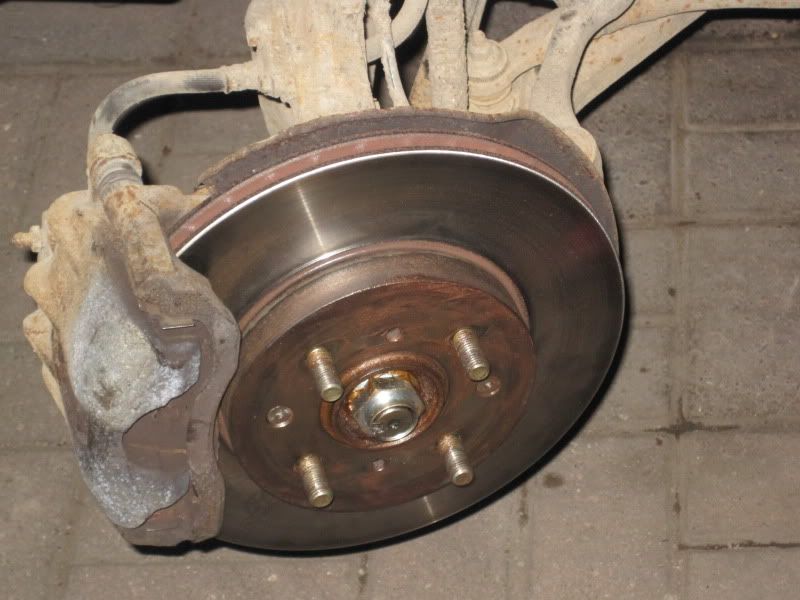 A few miles use will have those 'refurbished' discs up to full operation as with use the Pad-Disc interface will 'plannish' them nicely.
Finally :~
If doing any work on a car, always be very careful. Drop your guard for a nanno second and ...
So, two birds with one stone. Both my ZS and R45 have superb brakes.
Anyway, another useful tip for anyone who's tried to remove badly corroded countersunk screws which locate the brake disc to the hub will find useful. For about £3 posted, a set of eight stainless steel screws with Allen Key drive instead of the usual posidrive slots are a god send. I got a few sets off ebay and each time I work on my family's various cars, I fit this useful inexpensive upgrade. I also use a smear of copper based grease to make future removal much easier. Here they are :~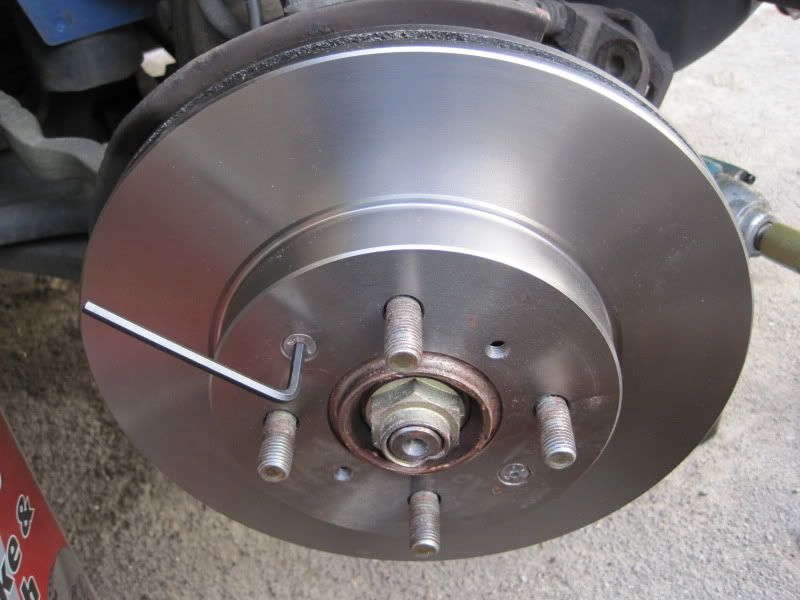 ..