Discussion Starter
·
#1
·
Got this example a few days ago. Few aches and pains but, will sort those in due course.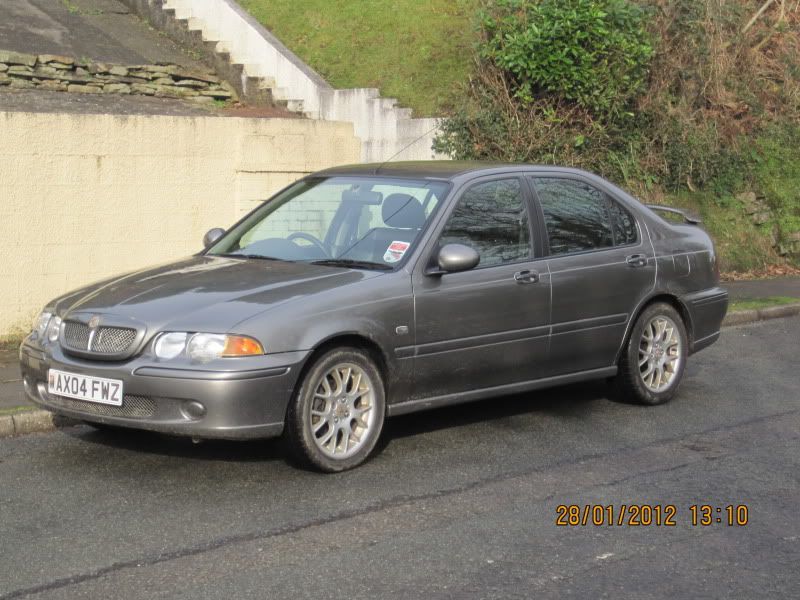 There is a 'hum in the bum' which I suspect is a worn N/S/R wheel bearing. Hard to say as the noise fills the whole car at motorway speeds. These cars are now exceptional value if you shop around carefully. This example two previous owners and 45,000 miles with four months MoT.
Been driving my other 120+ in trophy blue since I bought it new nine years ago in 2003. Cannot ever remember reading of a noisy wheel bearing on one of these cars. Anyone know of instances of noisy wheel bearing on MGZS or similar spec Rover 45s and if so, which bearing was it?
Being used to the nicer leather steering wheels on my cars for over thirty years now, the 'feel' of the plastic one on this ZS 120 was not nice. I had a spare Rover leather steering wheel and that fitted a treat as I was able to use the original MG ZS AirBag with the leather Rover steering wheel as it was identical to the Rover one in size and dimension. Much nicer :~
This is the other car mainly used by my better half since we got it. Apart from routine renewals, car has been faultless.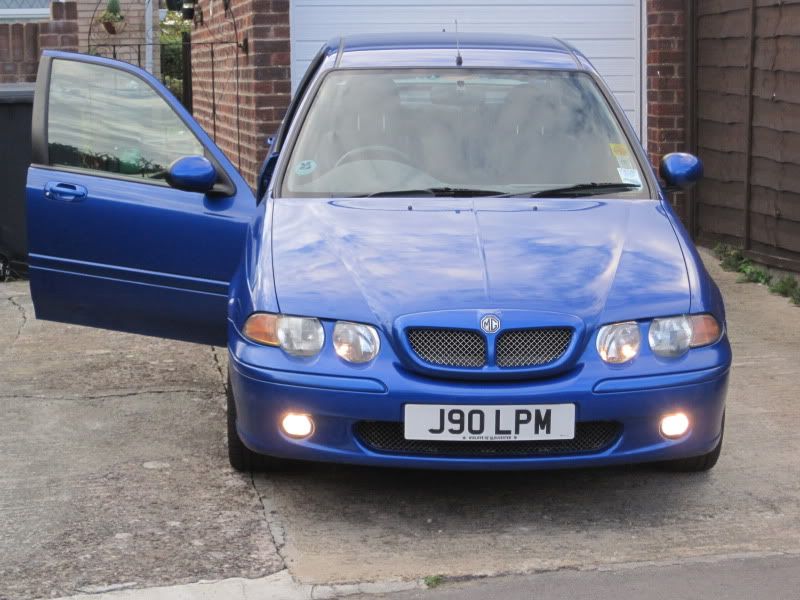 I removed a set of Front Fogs from a scrap yard R45 recently and will fit those to this Grey ZS when time allows. When removing these from a breaker yard car, always get the Relay from the fuse box in the engine bay and the double fog Switch from the fascia. That's what I did with the blue car which came without front fogs. They were about an extra £200 when I placed the new order so gave them a miss. The leather interior and 17" alloy wheels were quite costly too.
..