Discussion Starter
•
#1
•
this sections been quiet for a while so i thought i'd post up some piccies of whats been happening with my car.
my new turbo came through this morning.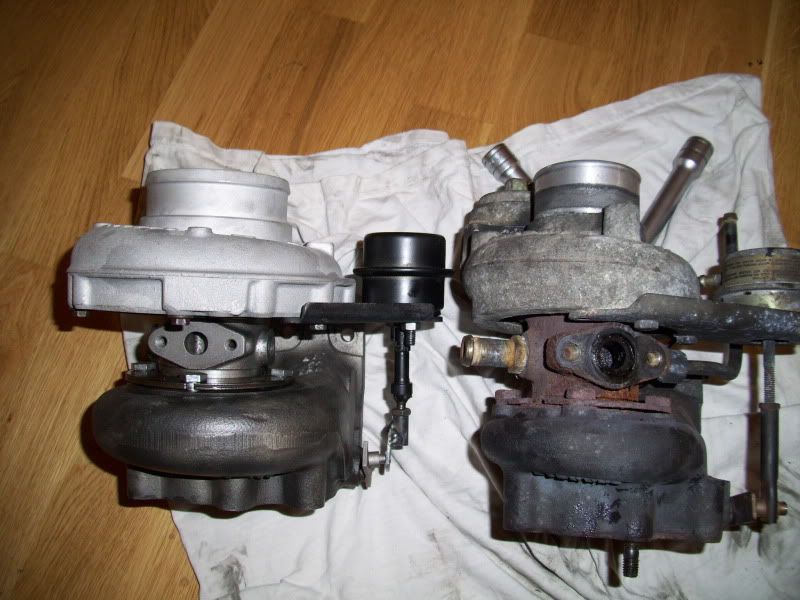 Spec is apparently:
new garrett wet bearings.
core housing from a gt.
turbine housing from a pulsar t28.
turbine wheel from a gt28rs (9 blades instead of the standard 10)
compressor housing from an iveco according to the stamp on it, lol.
glad i've finally got one sorted after the farce i had of buying a fubard pulsar turbo through ebay.
just ordered my oil feed adapter and gaskets from gbe aswell, and my slimline fans and DV t piece came through yesterday, so i've nearly got everything i need to get her back on the road again for the first time since april...cannot wait!
also, spent the weekend working on fitting the new intercooler i've bought and some new gauges, here's a few pics.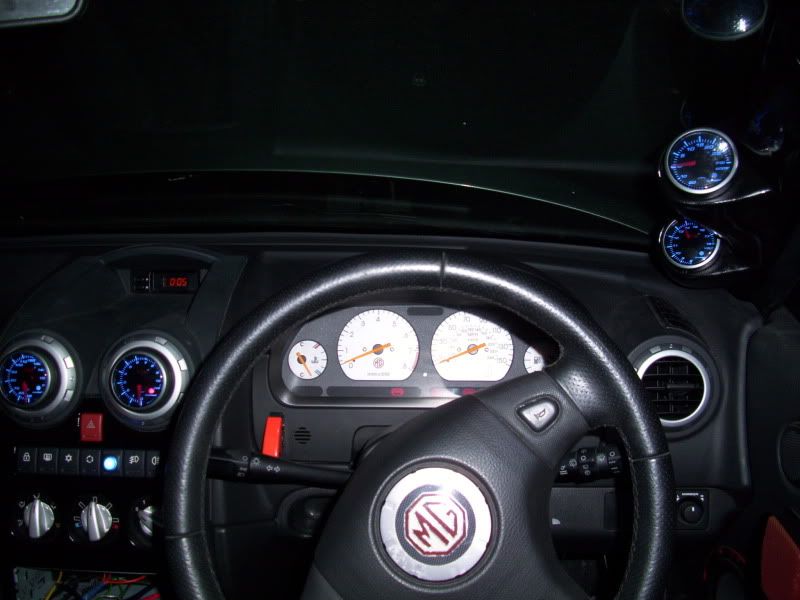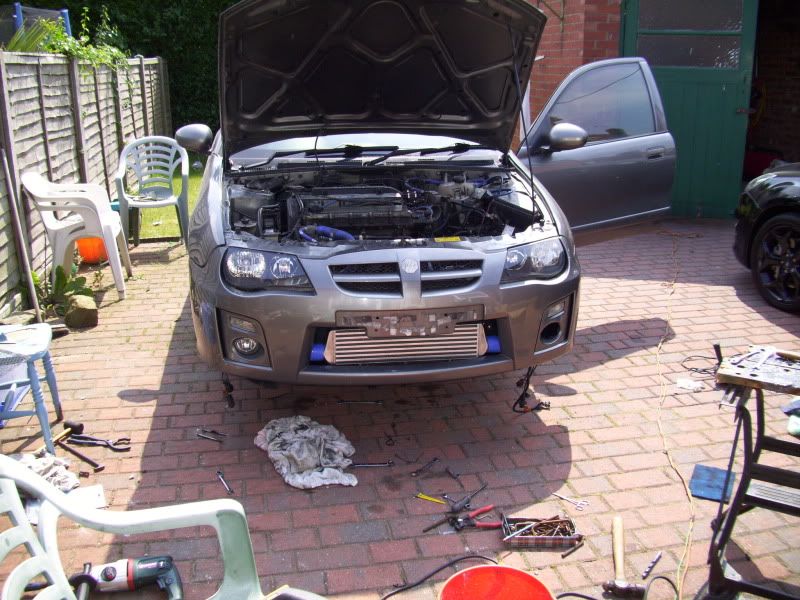 the cooler is just test fitted at the minute which is why the bolts are all mismatched and there are no boost clamps etc.
oh, also, here's a short vid of the opening ceremony on my gauges....poor mans defi, haha.
http://www.youtube.com/watch?v=iND_W2VWEQ8
comments always welcome