Re: My Rally Car Build ***Laaaaadss a pics!**
Anyway. Here's what it looked like as standard 6 months ago...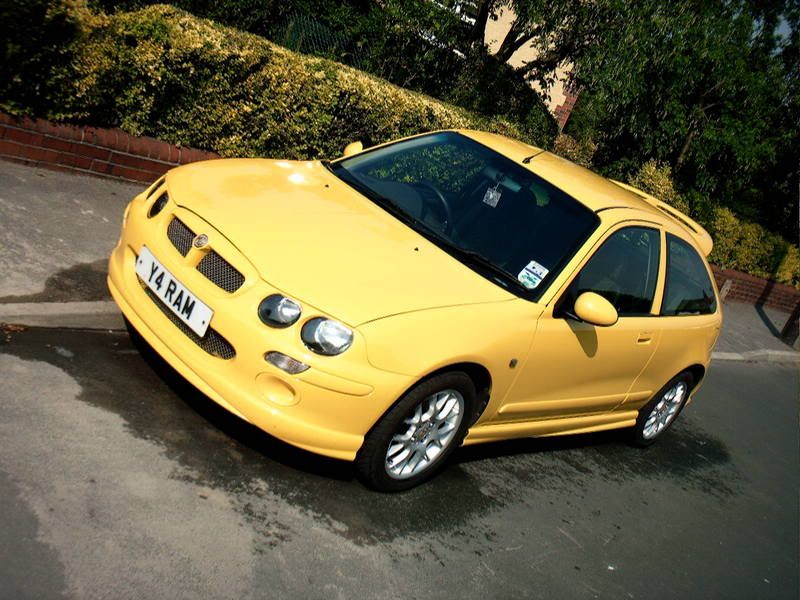 Then i ran the car for a few months, adding bits as i could afford. I bought a full Tony Law competition de-cat exhaust and tubular manifold. I had the head ported, added the bigger inlet manifold from the 1.8 ZR and then fitted a carbon airbox.
The i finally took the plunge and started with the stripping process. I kind of had to keep the car relatively mobile, so didint bother with removing engine... Plus yellow is a good colour for a rally car and it was mint enough to keep the original paint..!!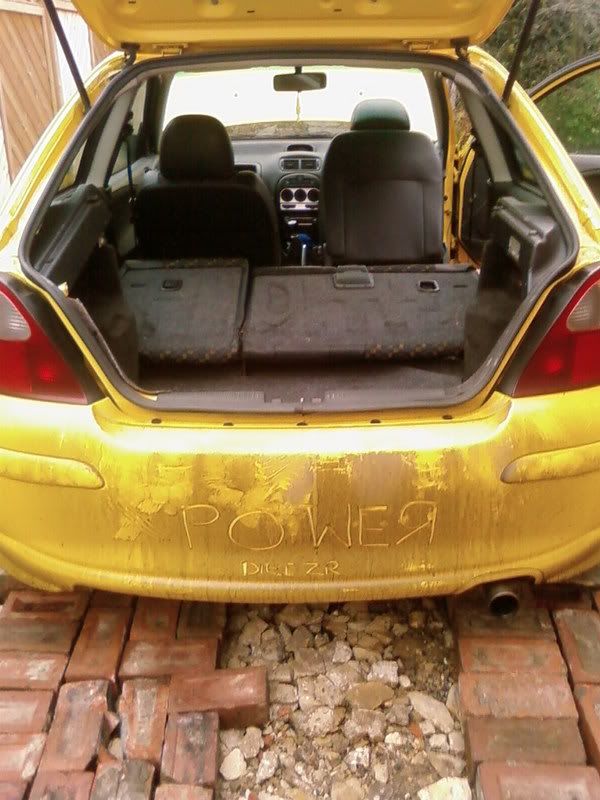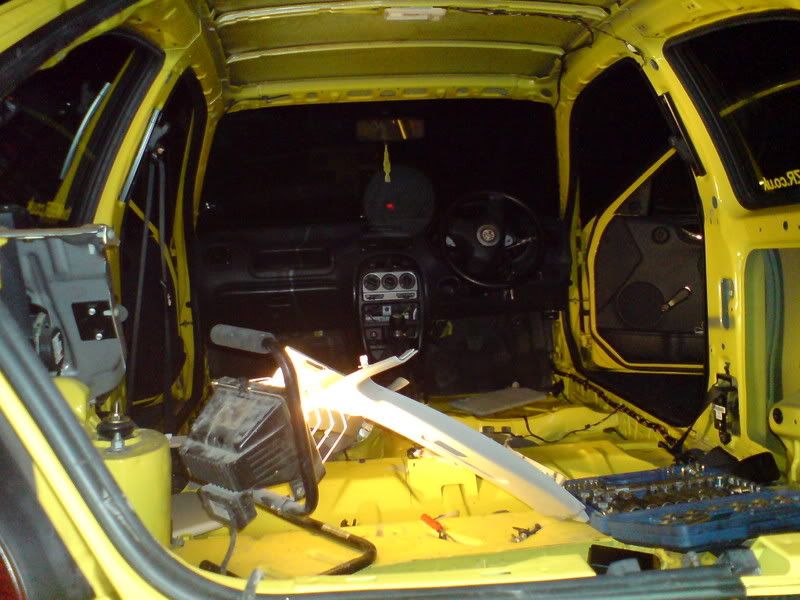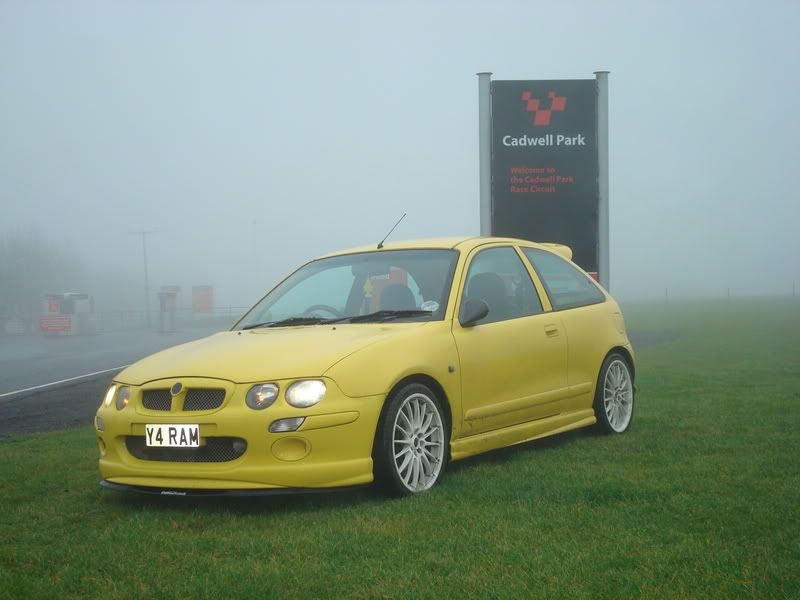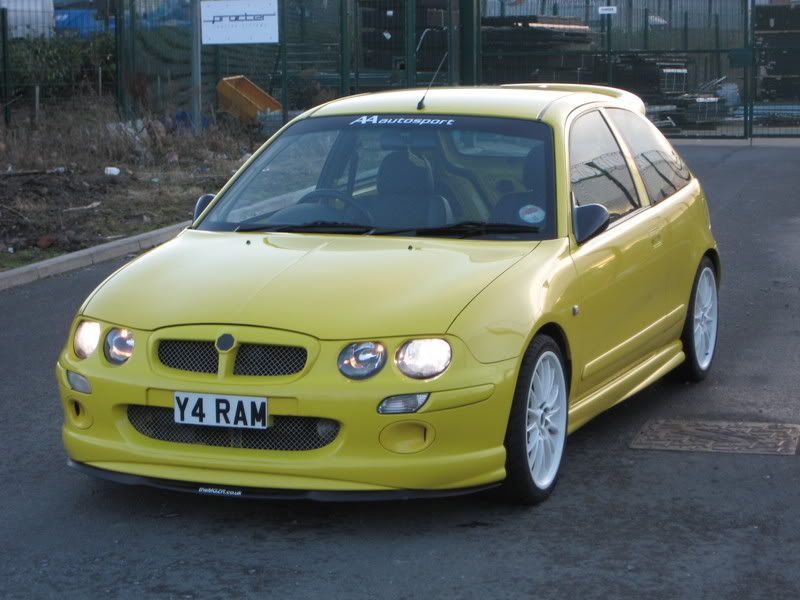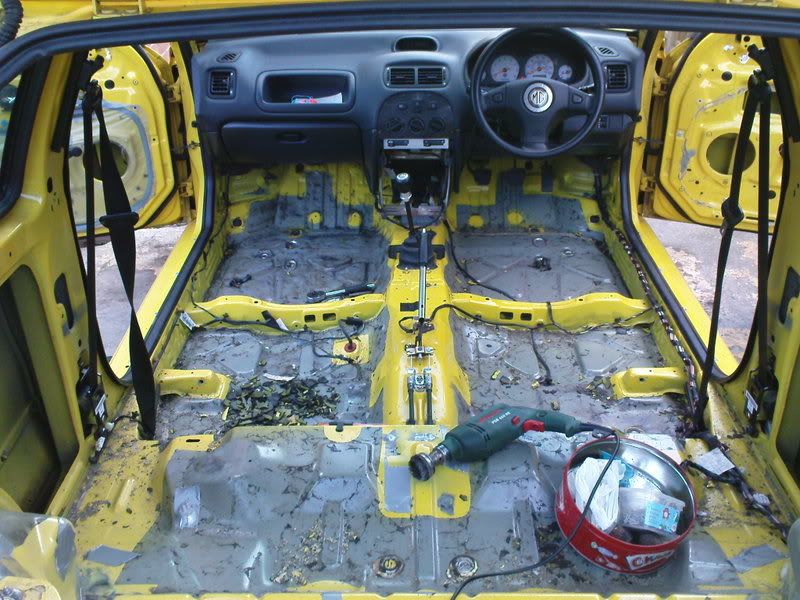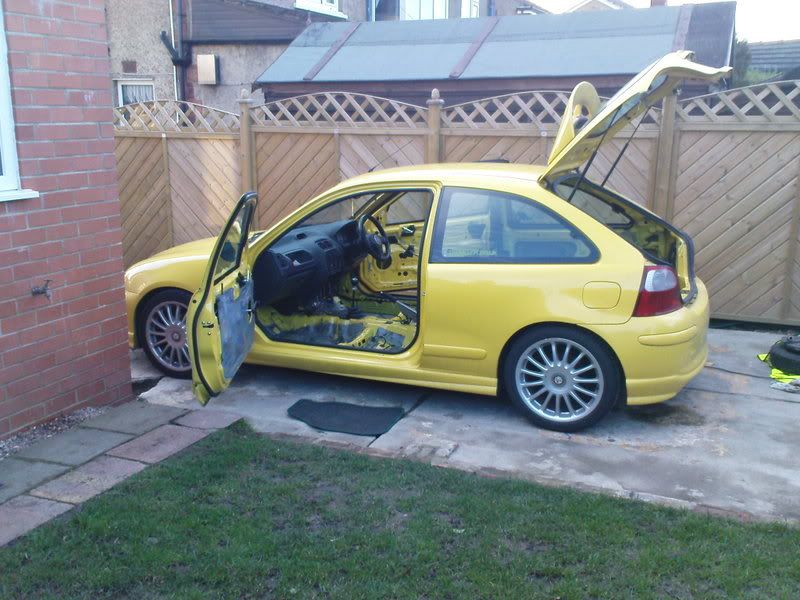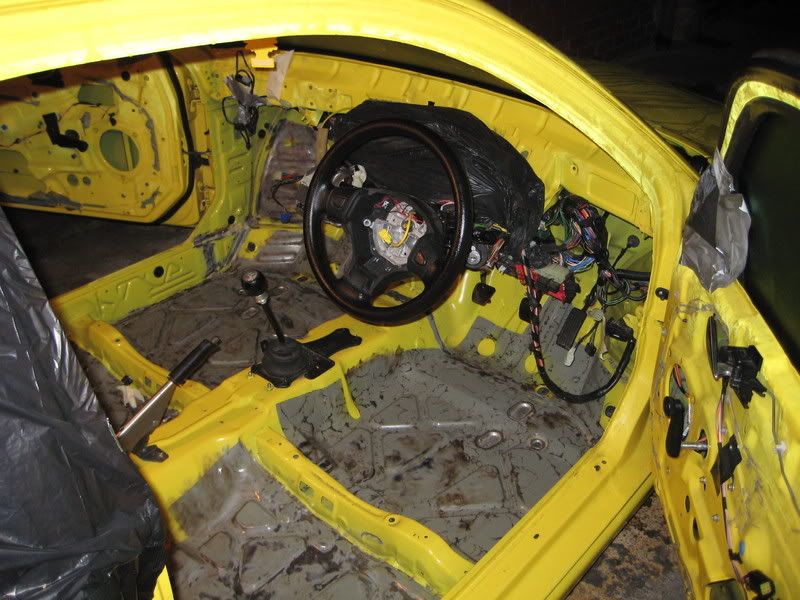 Say Bye Bye!