I am going to make 52mm gauge holders, set into the speedo surround for the MK1 R25/MGZR and MK3 R200.
They will be made to the best of my abilities, and will be in a unprimed condition.
All you will need to do, is prime/colour to whatever colour you want.
Been able to find a good deal on materials, in order to make these pods. So subject to a surround being posted to me by the 'customer' to work on, i can now do these at £30 posted, or £35 posted with a surround supplied by me.
Payment via paypal, but fees will need to be paid for. PM me with your details, and i will also supply my paypal address.
Picture of finished painted product: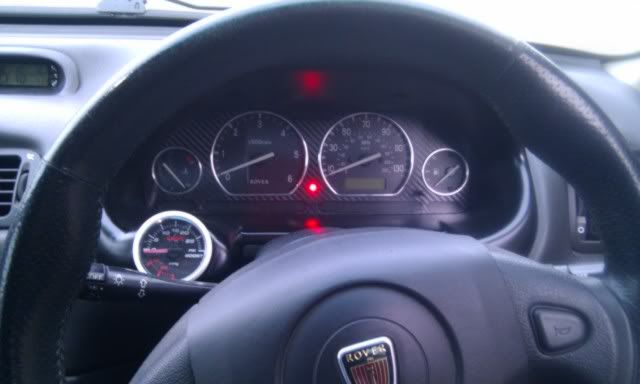 I would roughly estimate a week or so for each surround to be made, then afterwards delivered. So i would hope a 2 week turnaround, dependent on the number of surrounds i get in one go!!!
These are made in my spare time, working around my full time work commitments.
One thing i have forgotten to mention, is that a small part of the dash behind the surround needs to be cut away, in order to fit the surround, where the gauge pokes through the back.
Just a small hack saw to cut the plastic away, then job done. :broon:
It is still secure, and the surround still sits nicely in place, as per my other pictures.
Cheers
Dave