After seven years of red ZR ownership, it's time for my baby to go to a new home.
This is a top-of-the-range 2001 Solar Red MG ZR 160, with a fully declared T16 turbo conversion, professionally carried out in June 2009 by AAautosport. Not for the feint hearted, this car will do over 150mph, and recently produced 213bhp on the rolling road (186 @ the wheels, 233lb/ft torque – printout will be included with sale) @ 9psi with a knackered actuator! The actuator has been replaced and a newer boost controller fitted and running a solid 12psi, so the car will be good for 230+bhp. You'll struggle to get a car that is as complete a package as this is for as little as I'm asking for it.
MOT until July 2012, Taxed until end of January 2012.
This car has had a recent major service, and lots of maintenance jobs have been carried out using brand new parts, including all belts, all fluids, crank seal, alternator, battery, radiator, turbo, sump gasket, etc., etc., etc..
I bought the car as a standard 160 in May 2007. I already owned a modified Solar Red 105, so I swapped all the good parts over and put the 105 back to standard before selling it on. I've gradually modified the car to my OEM+ tastes, creating what I can say with no ego whatsoever is one of the best looked after, loved and renowned ZRs on the scene.
This car was featured in Max Power February 2011 (the last EVER issue), and MG Enthusiast November 2010. A new copy of both magazines will be included with the sale.
To date, the car has won two show trophies, four club trophies and four other club awards at shows throughout the UK:
Scottish Modified Car Show 2010 - Max Power Local Hero
Harrogate MG 2009 - First In Class
Fast Show 2009 - theMGZR.co.uk Car of the Show, Best Interior (out of 60 cars)
Fast Show 2010 - theMGZR.co.uk Runner Up Car of the Show, Best Mk1 ZR, Best Interior, Runner Up Best Engine Bay (out of over 70 cars)
The spec list is pretty comprehensive, so I'll list the basics here (contact me for the full list, it's genuinely huge):
2.0 T16 Turbo Engine Conversion (197bhp and 150mph as standard)
PG1 Gearbox
Torsen Type B Differential
Klinger Head Gasket
Turbo Technics T28 Hybrid Turbo
FMIC
Bailey DV26 Dump Valve
ITG Maxogen Induction Filter
E-Tech Strut Brace
Leda -60mm Custom Fully Uprated Suspension (one-off)
Blueflame 6x4" Oval Stainless Steel Backbox
Sounds of Silence Stainless Steel 2.5" Midpipe
Custom Decat Pipe
MG Xpower Wide Arch Kit
6000k HID Xenon Headlamp Conversion
5x 17" Rover Streetwise Olympic SE Addendums (rare, spare included)
Toyo Proxes 4 Tyres
Full Rover BRM Red Leather Interior
LOTS of custom red leather work throughout (carried out by Transcal, not cheap)
LOTS of custom touches and one-off parts
Autogauges Boost Gauge & Oil Pressure Gauge
Ripspeed DVD Head Unit
2x 7" Black Sun Visor Monitors
Sony Slimline PS2
1000w Amp & Infinity Sub in Stealthboxz Box (rare)
Bad bits:
This car is ten years old, so as can be expected the paintwork is not perfect.
The passenger screen doesn't work. I bought it knowing it was faulty, as it's really only for show. The driver's one is connected and works perfectly.
The oil pressure gauge isn't hooked up! A £20 sandwich plate on the oil filter will take care of this if you want it running (it'll probably be done by the time the car sells).
Personal plate is not included in the sale.
That's it! This car genuinely has been looked after, and apart from the odd paint imperfection, is in absolutely beautiful condition, both aesthetically and mechanically.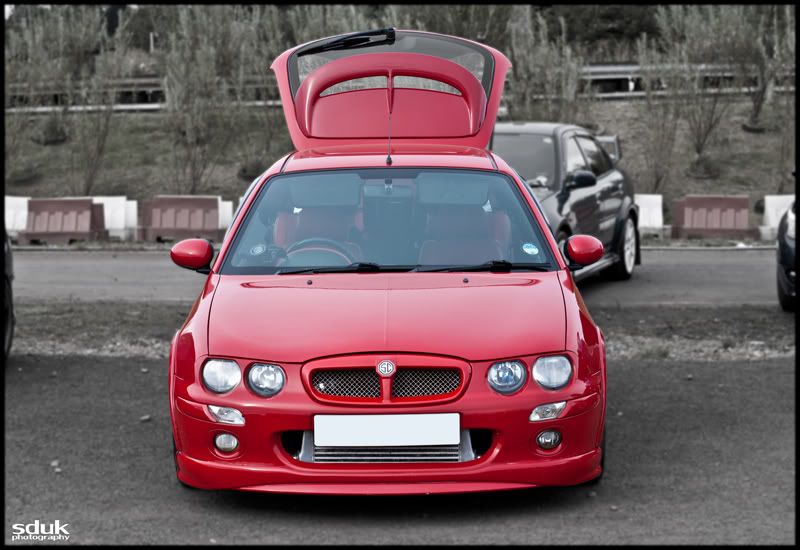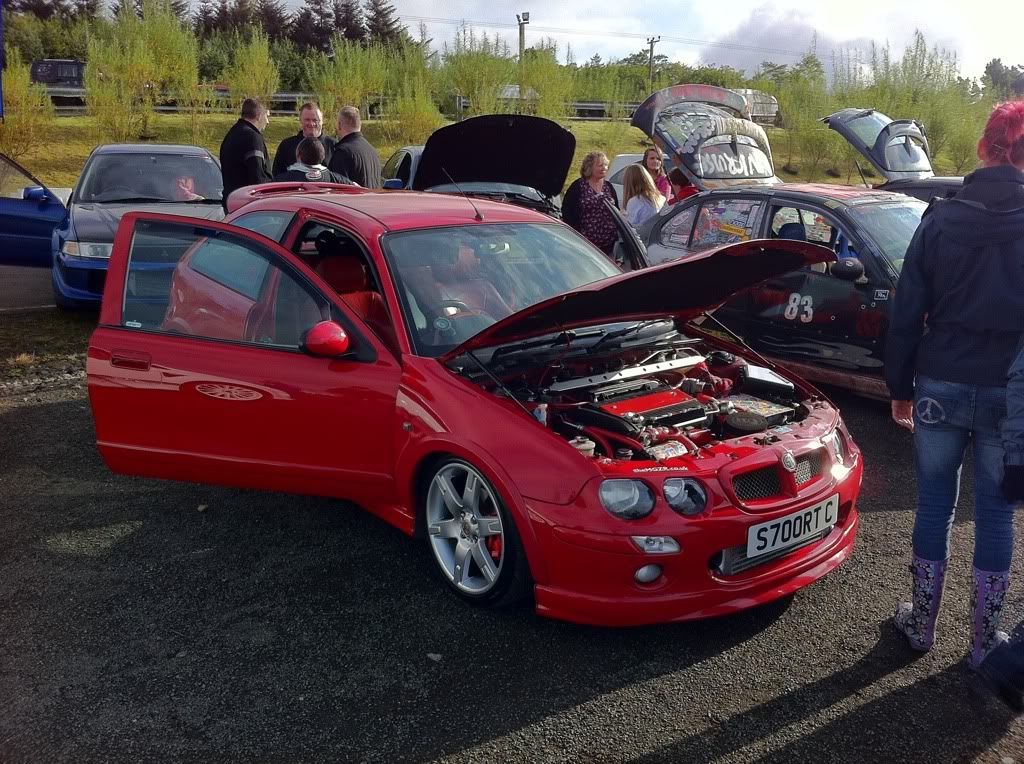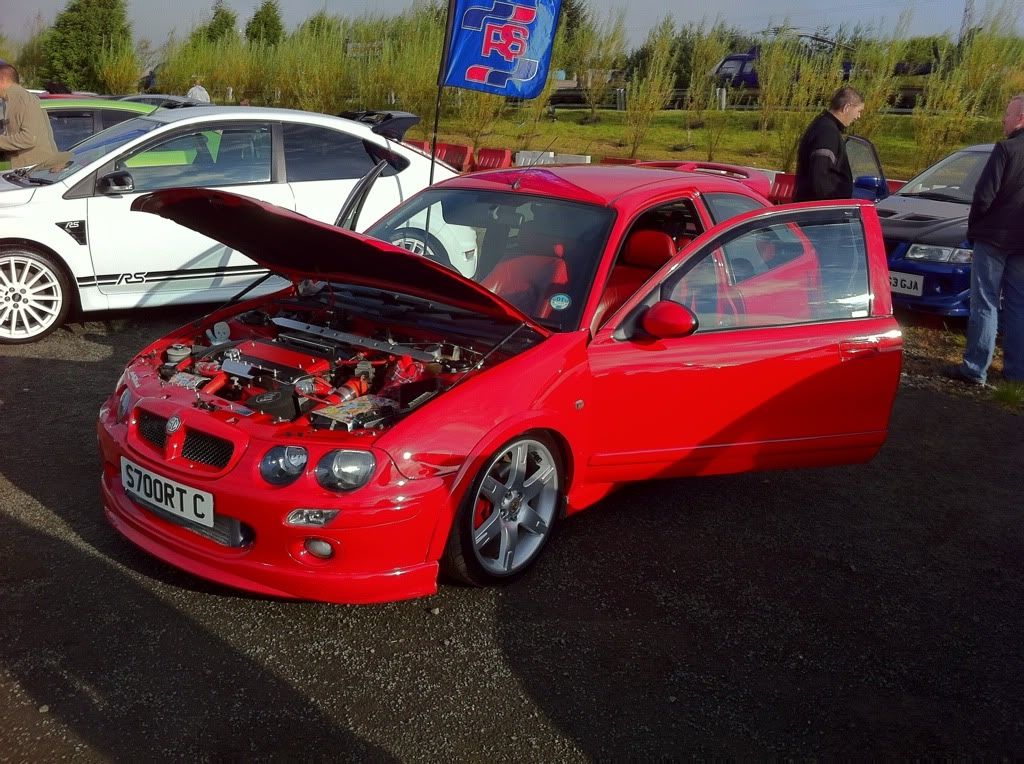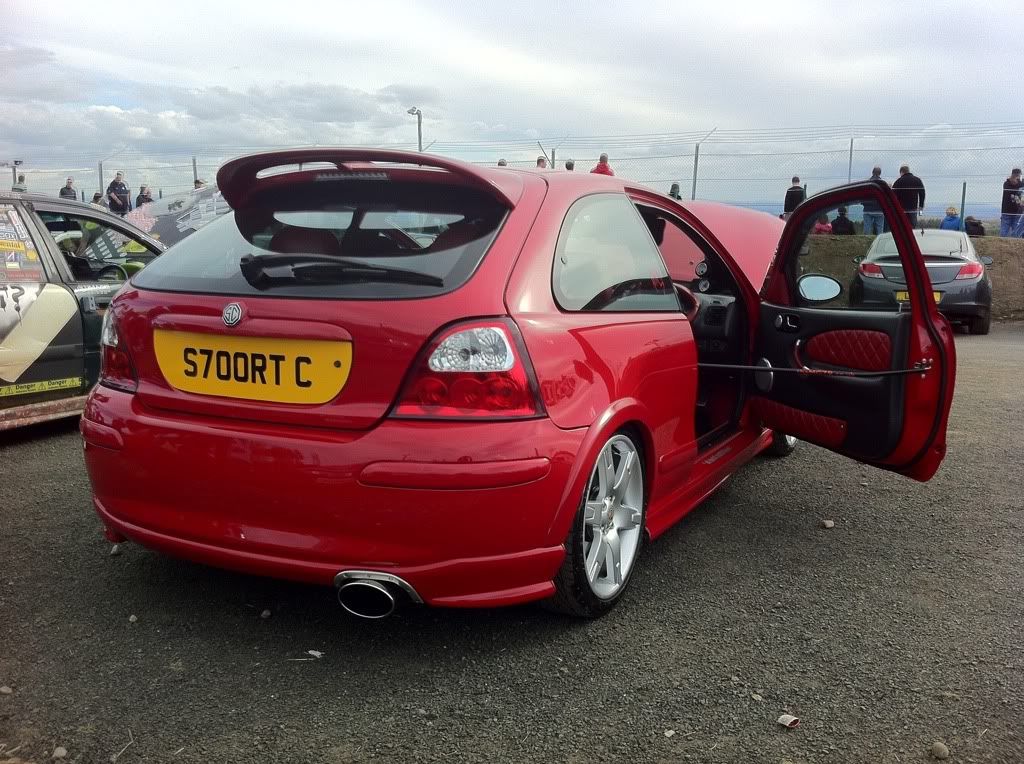 £3000 takes this away. No offers, it's worth more.
E-mail me for more information, pictures, etc..
Cheers!
Stuarty